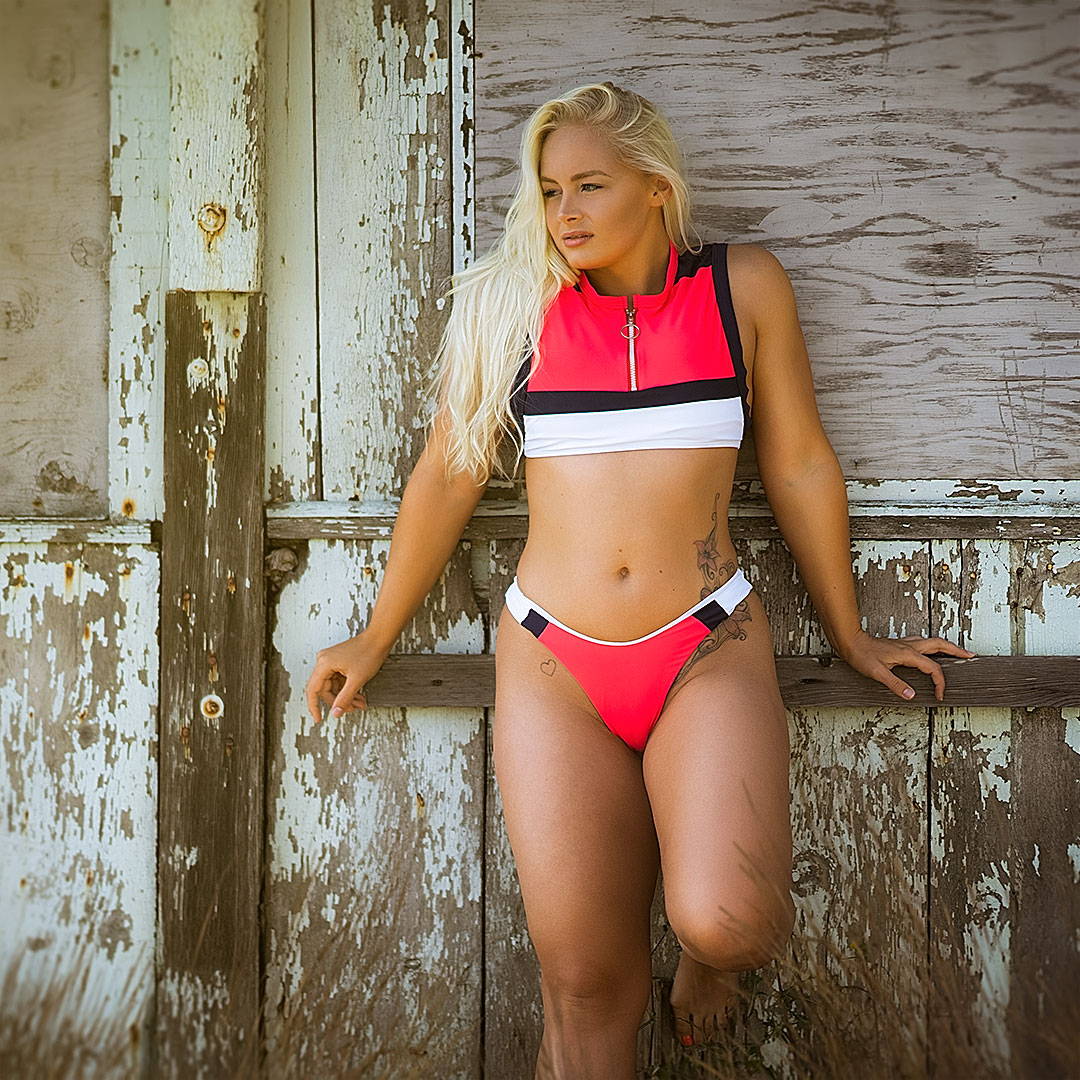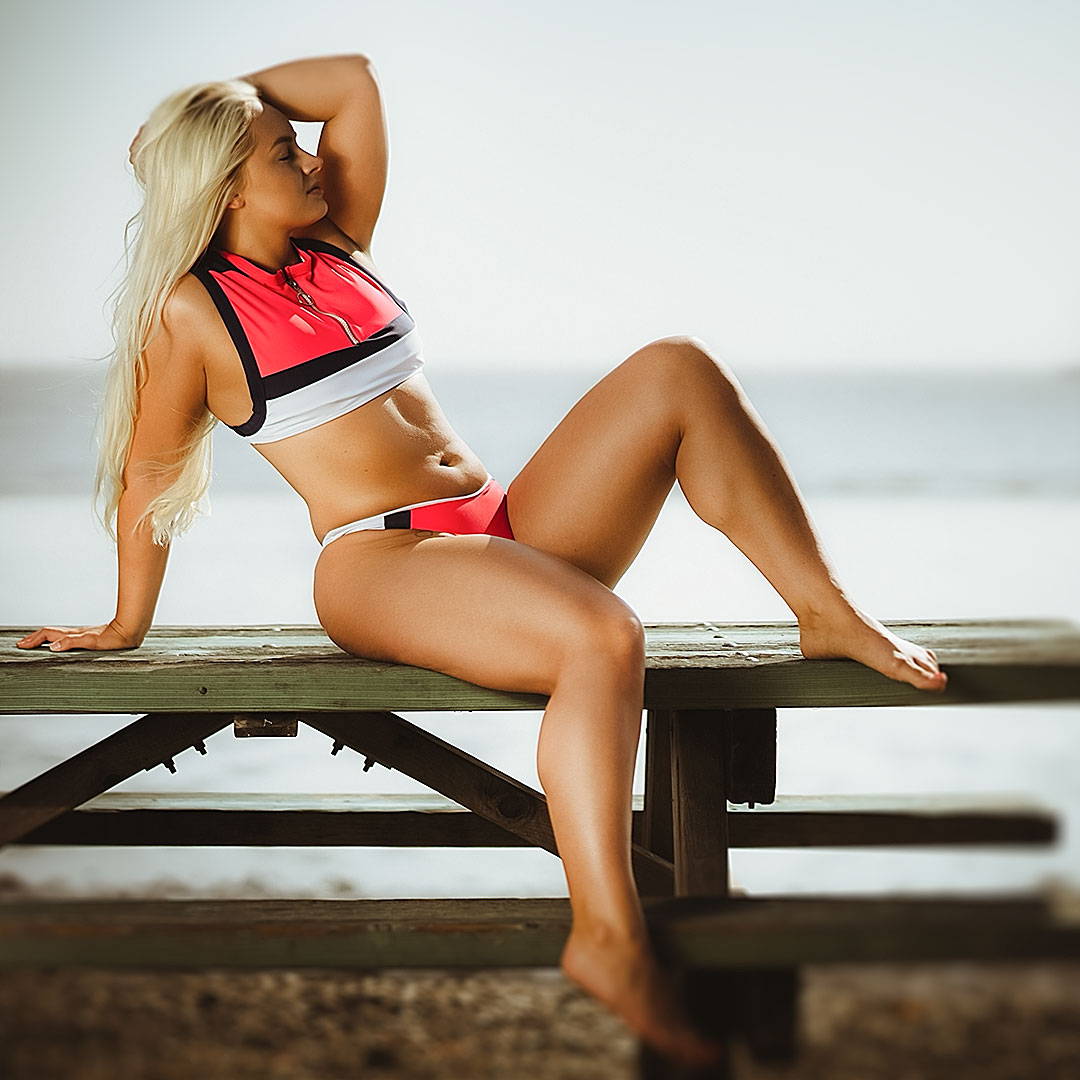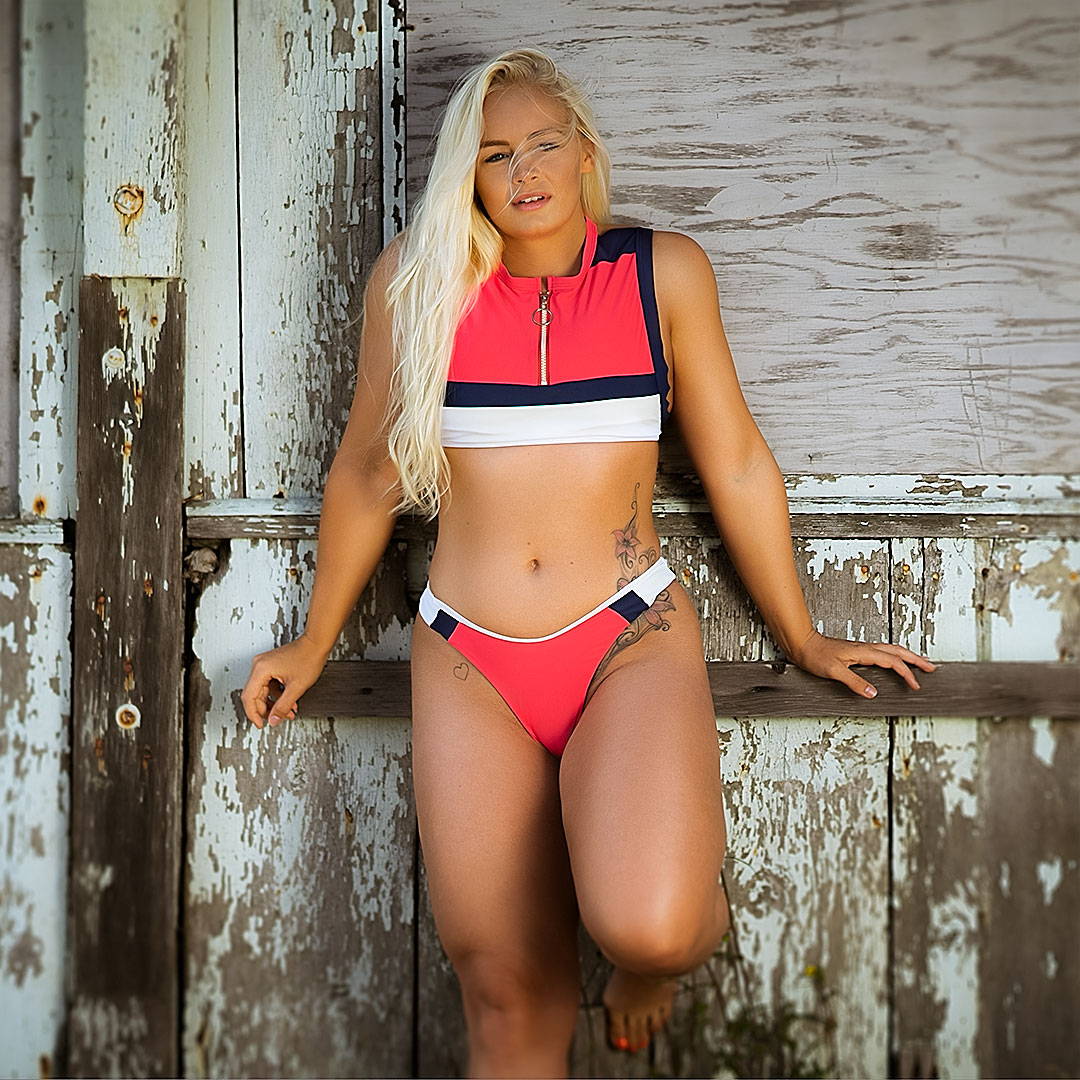 Fit Tip To Slay in Swimwear
Sure, it doesn't hurt to work out and eat right in preparation for swim season. But you can also cheat your way to a better beach body with a swimsuit that has the right cut. Take our lead with these tips for tracking down a beach body-ready suit that will make you (and everyone else) say "Damn, girl!"
If you want to conceal a tummy: So, you could live without the extra pounds you're holding in your stomach area. Forget sucking in. Create the illusion of a tighter tummy with a higher waistline. Hide more and still get the two-piece effect with high-rise bottoms that come up to your belly button. Or you can flatter your abdomen with a flattening, wide waistband. Just like yoga pants, a thick band will seamlessly slim, and in stretchy, comfortable, waterproof fabrics, the result will appear fitted without squeezing you like sausage casing.
Our suggestion: The Gingham Plaid Print Bikini

If you want an hourglass shape: Draw attention to the smallest part of your body and create beautiful, womanly curves with a waist belt. This hourglass shaper not only looks chic but works the same way it would on a dress, jumpsuit or blouse—and that's by highlighting—even shrinking—your waist.

Our suggestion: The Belted Strapless Swimsuit
If you want longer legs: As difficult as it might be to lose weight (or sometimes even gain it!), it's pretty much impossible to grow in height past your teen years. So, if you're short, or your torso won the extra inches over your legs, you might be stuck that way forever. But all is not lost! Make peace with your body and simply create the illusion of longer legs with a swimsuit that's cut super high on the thigh—think those 90s Baywatch styles. You can rock this look whether you favor maillots or teeny bikinis.

Our suggestion: Zip-up Thong Bikini
If you want to ramp up your rump: It's a common misconception that the more covered up you are, the better your INSERT BODY PART will look. In fact, when it comes to boosting your backside, a little less coverage goes a long way. You don't even have to wear a thong if that's not your jam. But a cheeky, Brazilian-style cut on briefs or the bottom of a one-piece can make your booty look rounder and perkier.

Our suggestion: Striped Cummerbund Swimsuit
Consider these fit tips the next time you go shopping and you'll end up with a style you love that looks great, too!
- Amy E.
Striped Cummerbund Swimsuit